Diposting oleh mock di 08.54
To cover the historical event, TV networks like E!, MTV and CBS are committing to broadcast it live from Staples Center on Tuesday, July 7.
TV Networks Airing Michael Jackson's Memorial Service in L.A.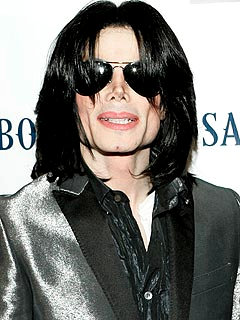 For fans who fail to get a hold of tickets to Michael Jackson's memorial service at Los Angeles' Staples Center, staying at home and watching it through TV can be an option. TV networks are on standby mode to broadcast the remembrance on Tuesday, July 7 live.
E! said on Saturday, July 4 that it will carry live and stream online the memorial service starting at 10 A.M. PT. The broadcast will be available live at anywhere in the world where E! can be seen. Music channels like MTV, VH1 and VH1 Classic meanwhile, will start broadcasting at 1 P.M. ET.

CBS News which has been covering heavily since Michael's death on June 25, released the following statement. "Based on current plans, CBS News will provide comprehensive coverage anchored by Katie Couric of Michael Jackson's memorial at the Staples Center in Los Angeles, as well as the events and activities surrounding the memorial via the CBS Television Network, CBSNews.com and CBS Radio News."

A total of 17,500 tickets are given for free to fans who wish to attend the memorial service. 11,000 of them will be able to watch the process from inside the building while the rest are to view the service from a simulcast at Nokia Theater. StaplesCenter.com which is the place to register for the tickets has crashed due to the huge traffic, but AEG Live is working on adding providers.

Security and health will be the main concerns for the officials on duty during the event. L.A. Councilwoman Jan Perry said, "We cannot jeopardize the health and safety of the public. Without a ticket, the best option for viewing the services for this extraordinary individual is at home"

0 komentar: