Diposting oleh mock di 09.40
The Australian actress-singer is photographed being transported to a nearby hospital after involving in a car accident in Hollywood.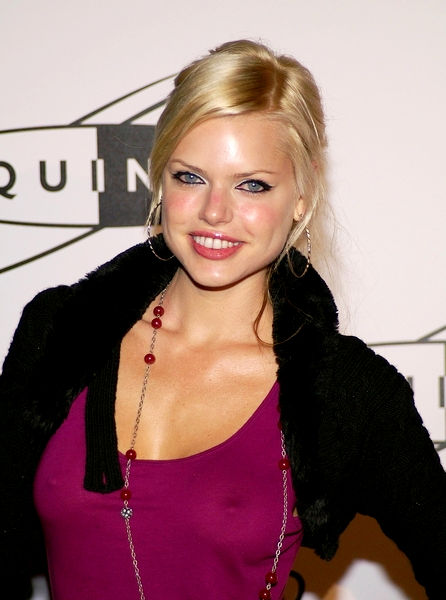 Aussie actress-singer Sophie Monk was involved in a fender bender in Hollywood on Thursday afternoon, May 28. According to TMZ, which was the first to report the matter, Monk was driving her black Toyota Prius north on La Brea Ave. when her ride suddenly collided with a blue Ford Explorer.

As clearly seen in the pic made public by TMZ in companion of the story, Monk showed no visible injury on her body. She, however, was taken by ambulance to a nearby hospital, and was walking with assistance from a fireman and cop.

No words about the driver of the other car, except that the driver appeared to be unharmed. Both vehicles that were involved in the crash were towed away, TMZ claimed.

Sophie Monk, who beside being a singer and actress also works as an occasional model, found her fame in 1999 on the Australian singing reality show "Popstars", through which she won a spot in the all-girl group Bardot. Professional life aside, she has earned major media headlines with her high-profile romances with the likes of Jude Law and rocker Benji Madden.




0 komentar: