Diposting oleh mock di 08.03
Lady GaGa: 'I Probably Won't Ever Settle Down'
Though she is dating Los Angeles entrepreneur Speedy, Lady GaGa says she isn't the marrying type of a woman.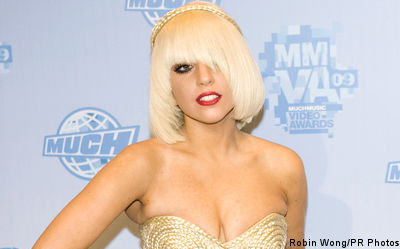 Lady GaGa isn't the marrying type of a woman, the singer herself has admitted, stating "You know, I probably won't ever settle down." Music News quotes her as explaining, "Part of me would love all that, but the bigger part of me knows it's never going to happen. I don't think I'm cut out for love and marriage. Music and my art are the big things in my life. I know whatever happens they won't cheat on me and they'll never let me down. Men nearly always do."
"I don't need a man. I might sometimes want a man, but I don't need one. I earn my money, I create my art, I know where I am going," GaGa says further. "I think my parents thought I'd be married by now, but I rebelled against that whole life. I'm unconventional, I'm a rebel."

Notwithstanding her confession, Lady GaGa is currently dating Los Angeles entrepreneur Speedy. Both of them were last caught on camera engaging in public display of affection while they were enjoying a getaway in Hawaii on June 3.

0 komentar: