Diposting oleh mock di 23.35
Both movie stars were evacuated from Four Seasons Hotel in Beverly Hills, California, but were allowed back to the building after police found no threat following 2-hour investigation.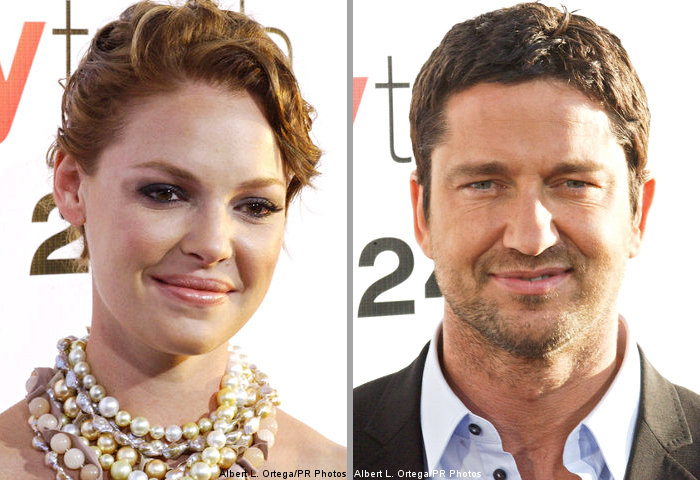 The press junket for Katherine Heigl and Gerard Butler's new film "The Ugly Truth" held at the Four Seasons Hotel in Beverly Hills, California on Saturday, July 18 was put on hold after the hotel received a telephone bomb threat. Both film stars were soon evacuated from the venue alongside 400 other guests. The evacuation reportedly occurred just before 2 P.M.
Heigl and Butler waited outside the building for two hours while the Los Angeles Police Department were investigating the premise. An onlooker told People that Butler even managed to take some pics with members of the AC Milan soccer team, who were in town to play the Los Angeles Galaxy on Sunday night, July 19. Soon thereafter Butler and Heigl made their way to the nearby Il Cielo restaurant.

Following a police sweep of the property, all guests were allowed to get back into the hotel as police found no threat at the building. Neither Butler nor Heigl has commented on the matter though. "The Ugly Truth" itself, in the meantime, is slated to come to U.S. theaters this coming Friday, July 24.





0 komentar: