Diposting oleh mock di 22.31
Allison Glenn Scagliotti-Smith (born September 21, 1990) is a American actress. She is best known for her recurring role on Drake & Josh, as Mindy Crenshaw, Josh`s competitive rival, later girlfriend, who hates Drake. She also appeared on an episode of Zoey 101 as Stacy, who stole Zoey`s idea for backpacks. She loves to say "I hate you all." She has a guest role on One Tree Hill, as Abby Brown in the episodes "With Tired Eyes, Tired Minds, Tired Souls, We Slept", "You Call It Madness, But I Call It Love" and "The Runaway Found". She was also in an episode of CSI in 2003 being the sister of a murder victim.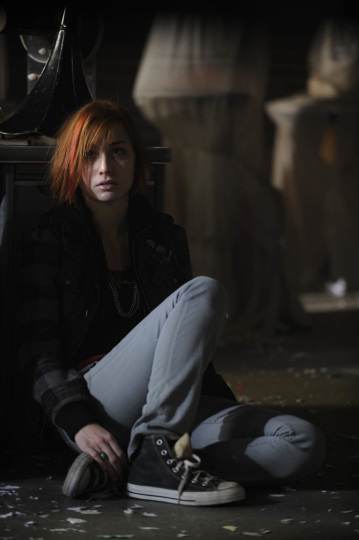 Allison delved into her first dramatic and lead role in the independent short Redemption Maddie. Allison also appeared as Sawyer "Myrna" Sullivan the antagonist in the Disney Channel Original Movie Read It and Weep, which premiered on July 21, 2006. She is the first cousin of professional wake boarder Alex Scagliotti and also the first cousin of Kevin Pfeffer, lead singer/songwriter/guitarist of "Five Minutes to Freedom". She is currently attending Glendale Community College (California).
0 komentar: